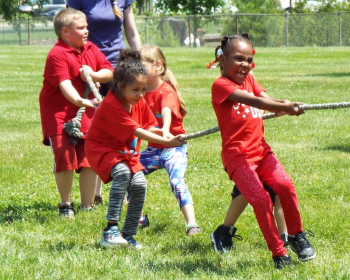 ---
2020-2021 Open Enrollment
If you are looking for a school that will challenge all students to realize their full potential by providing them with the highest quality educational program through individualized academic achievement, high moral standards, and strong family and community engagement take this opportunity to enroll for the upcoming school year!
Each Year we have an opportunity to expand and grow our Tipton family. From March 16, 2020 at 8am until March 30, 2020 at midnight, we will be conducting open enrollment for the 2020-2021 school year.
To enroll, please complete the online enrollment request form. Every application received during this time period is given the same priority level. What that means is an application received at 8am on the first day of the open enrollment period or at 11:59 on the last day of open enrollment, will be treated as if they arrived at the same time. At 12:01am on March 31st we will begin filling open seats on a first come first serve basis.
If more applications are received than we have space available in any grade level, then we will conduct a random selection drawing also known as an enrollment lottery. Any parent/guardian of a student that will be placed into a lottery, will be notified in advance and invited to attend although attendance is not required for participation. We also try to keep our families together by honoring a sibling preference. Once one sibling is enrolled in the school, their sibling is given priority for the next space available. 
If you have further questions, please contact us between the hours of 8:00am and 3:00pm by phone at 734-796-7676  or This email address is being protected from spambots. You need JavaScript enabled to view it..
---
Our first Virtual Kindergarten Round Up Event was held Monday June 22, 2020 at 5:30pm.
Please join us and hear right from our Superhero Kindergarten Teachers! While this isn't the typical format, we will share the highlights and what to look forward to for your kindergarten students.
Kindergarten is the foundational year and one that can set the tone for how much your children learns to value school and learning. We are proud to have the best people leading that charge! We would love to have you meet them and choose to partner with us to bring success to your child's very first year of school!
---