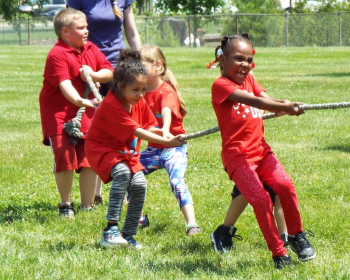 ---
2021-2022 Re-Enrollment
Dear Tiger Families,
We can't believe we are already planning for next school year, but the time is here! Beginning February 12, 2021,  Tipton Academy will be conducting our RE-ENROLLMENT process for the 2021-2022 school year.  We have an online submission form for your convenience! Parents of current students wishing to return in the fall will need to complete this form for each child that currently attends Tipton Academy. You will reserve your child's space for next year by submitting the information in the link 
https://forms.gle/ENudLoYZmqbeMiCh6
.  Any new siblings that you wish to attend in the fall of 2020 will need to be listed on this form in section 3, to ensure they are provided sibling preference for open spaces.  Please complete this form even if you are not planning to return in the fall by indicating you do not wish to reserve your child's spot. Lastly, we have included two additional survey questions to help us as we begin planning for next year.
The RE-ENROLLMENT FORM  is due by March 12th  at 3:00pm.  Missing the March 12, 2021 deadline may forfeit your child's enrollment at Tipton Academy for the 2021-2022 school year.  We do not want that to happen! This is very important because available openings for new public enrollment will be determined based on the re-enrollment information we receive from these submissions.
We look forward to having you continue to be a part of the TIGER FAMILY!
If you have any questions, please call the main office at 734-261-0500.
---
Our first Virtual Kindergarten Round Up Event was held Monday June 22, 2020 at 5:30pm.
Please join us and hear right from our Superhero Kindergarten Teachers! While this isn't the typical format, we will share the highlights and what to look forward to for your kindergarten students.
Kindergarten is the foundational year and one that can set the tone for how much your children learns to value school and learning. We are proud to have the best people leading that charge! We would love to have you meet them and choose to partner with us to bring success to your child's very first year of school!
---