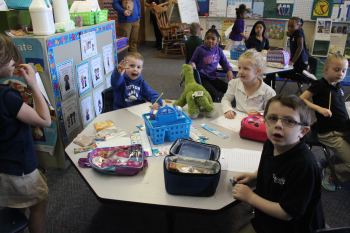 Board Meetings are held in-person on-site. We place the new link on the homepage of our website and on the main entrance doors of both campuses at least 18 hours prior to every board meeting.
This email address is being protected from spambots. You need JavaScript enabled to view it.- President
This email address is being protected from spambots. You need JavaScript enabled to view it. - Vice President
This email address is being protected from spambots. You need JavaScript enabled to view it. - Treasurer
This email address is being protected from spambots. You need JavaScript enabled to view it.- Secretary
---
Tipton Academy, in partnership with students, staff, parents and community members will challenge all students to realize their full potential by providing them with the highest quality educational program through individualized academic achievement, high moral standards, and strong family and community engagement.
Tipton Board of Directors Meetings
Regular Board Meetings, Annual Organization Meeting, and Public Budget Hearing
Locations:
In Person Meeting Address:
29205 Florence Street, Garden City, MI 48135
(Go to the Cafeteria Doors)
Board Meetings Schedule
August 24, 2022 6:30pm
September 21 2022 6:30pm
October 19, 2022 6:30pm 
November 16, 2022 6:30pm
January 18, 2023 6:30pm 
February 15, 2023 6:30pm 
March 15, 2023 6:30pm 
April 19, 2023 6:30pm 
May 17, 2023 6:30pm 
June 21, 2023 Annual Organization Meeting and Public Budget Hearing 6:30pm 
These meetings of the Board of Directors are in public for the purpose of conducting the school's business and are not to be considered a public community meeting. There is a time for public participation during each meeting as indicated in the agenda.
Upon request to the academy office, the academy shall make reasonable accommodations for a person with a disability to be able to participate in this meeting.
Minutes of all board meetings are available after approval by the board at:
Email:

This email address is being protected from spambots. You need JavaScript enabled to view it.

for a copy.